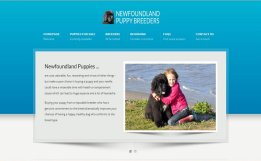 NewfoundlandPuppyBreeders.uk
A new website for breeders and puppy buyers.
The purpose of this web site is to put potential Newfoundland puppy buyers in touch with reputable and recognised breeders by steering them away from general online puppy sites (e.g. Epupz).
Visit NewfoundlandPuppyBreeders.uk now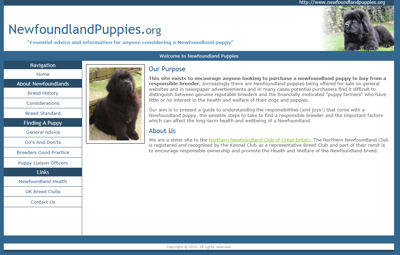 Newfoundland Puppies.org
Our sister web site specifically intended to educate and inform potential purchasers of a Newfoundland puppy. We hope the site will assist in guiding people away from the dreadful 'puppy farmers'.
Visit NewfoundlandPuppies.org now
Disclaimer
The Northern Newfoundland Club take no responsibility for the content, accuracy or validity of any third party web sites which are linked from this page.