Membership Application
If you would like to become a member of the Northern Newfoundland Club then please click the link below to access the Application Form. This will need to be completed and posted to the Membership Secretary.
Please note Paypal cannot be used for Membership Applications.
Membership Renewals
DUE 01 JANUARY 2021
If you haven't already renewed your membership, you can now renew using Paypal.
Unfortunately there is a small surcharge of £2.00 on Joint, Single and Junior Memberships to cover the fee that they charge us.
From 01 March 2021 a late payment fee of £5.00 is charged to renew a lapsed 2020 membership.
Thank you for your continued support.
UpcomingEvents
07 August 2021
The NNC Open Show in conjunction with the NC will take place on the above date at The KC Building, Stoneleigh Park, CV8 2LZ.

Entries close on 10 July 2021 (Postal) and 18 July 2021 (Online).
Welcome to the Northern Newfoundland Club...
Formed in 1984, the Northern Newfoundland Club is the second oldest of the three KC recognised representative Breed Clubs in the United Kingdom. We promote all aspects of responsible and enjoyable Newfoundland ownership and organise numerous events and activities through the year ...
more
NNC Welfare Webinars
NNC Open Show - 7 August 2021
The schedule and entry form are now available to download on the calendar page. In addition, the schedule is available on Fosse Data's website where online entries can be made.
We look forward to receiving your entries
Announcement - Webinars - Updated
The Northern Newfoundland Club is pleased to host the next of its Health Webinars (via Zoom). Please join us and our expert speaakers for their insightful presentations. At the end of each Webinar there will be time allocated for a short Q&A session. Questions for each speaker should be sent no later than 5 days before each webinar begins to Mrs Jacqui Woodhall (bearhugsjacqui@aol.com).
Seminar 5 - Grooming
When: Saturday July 17th, 2021 @ 5:00pm London
Speaker: Penny Schubert
Registration Link: https://zoom.us/webinar/register/WN_RyeJ0jW5QFySllKPLEj84A
Seminar 6 - First Aid & CPR for Dogs
When: Sunday September 19th, 2021 @ 11:00am London
Speaker: Frances Carter
Registration Link: https://zoom.us/webinar/register/WN_ydba4sYaSZGJ8S4I0vOT3A
The cost of each webinar is £5.00. Please note the UK London time.

We look forward to welcoming everyone on the above dates.
Welfare Still Needs Your Help!
As you know the Northern Newfoundland Club Welfare believes that we all have a responsibility to rescue dogs in need; to educate the public about the desirability of adopting Newfoundlands as companions and family pets in the home.
None of this would be possible without the generous donations of money that we receive, and therefore we are appealling to you all to help by making a donation to NNC Welfare.
To find out more about the work and some of the costs involved, click the link below.
Our members and visitors to this our Club website are vitally important to our fund raising efforts therefore we have decided to raise the profile of Welfare by including below a new Welfare Paypal donation facility. We would be most grateful for any donation, however small.
Important Information for Judges
Our Breed Education Coordinator, Maxine Munday has provided some important information for all Newfoundland Judges that came into effect as of January 1st this year.
The following link will open the document for you to read:
On behalf of Maxine Munday (BEC)
Help Requested
We have been contacted by two vets who are conducting a a survey into the factors influencing the development and outcome of Bloat in Newfoundlands, and we would be very grateful if as many club members and owners of newfies could get involved in this research.
You can access the survey using the following link:
Bloat Survey
Club Open Show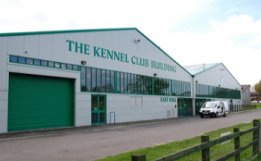 The NNC Open Show was judged by Mrs Liz Shears; We had an great entry of dogs, their was a very friendly atmosphere and the show was extremely successful.
All Results, Photos & Critiques are now online.
Breeder & Puppy Website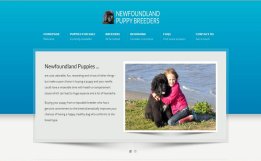 The Northern Newfoundland Club has recently launched a new website for breeders and puppy buyers.
The primary purpose of this web site is to put potential Newfoundland puppy buyers in touch with reputable and recognised breeders by steering them away from general online puppy sites (e.g. Epupz, etc).
Fundraising
Do you want to help raise funds for the Northern Newfoundland Club?
If you do then why not register with "Easy Fundraising". Then every time you shop online you will be raising money for the club. The NNC has now been enrolled. Please visit the site and register by clicking the link below:
"ZARINSKA" Golden Oldies Certificates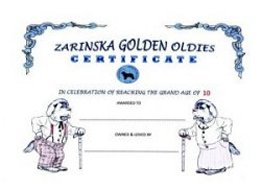 Do you own a Newfie that has reached the ripe old age of 10 years or more?
If so then why not apply for a 'Golden Oldies Certificate'. These certificates are kindly provided by Barbara Nadolski of Zarinska Newfoundlands. Proof of the dog's Date of Birth will be required.

Please contact Barbara directly by phone or email.
Tel: 01978 824029
Email:
Zarinska.newfies@hotmail.com

Recycle and raise funds for NNC Welfare
The Northern Newfoundland Club Welfare have teamed up with a recycling firm who deal with mobile phones, ink, lazer and toner cartridges. For items recieved they will donate money to NNC welfare.
Click on the logo to be taken straight to our page on the Recycle for Charity web site where you can enter your details to recieve a freepost envelope in which to send your recyclable items - you can put up to 5 mixed items in each envolope. If you are unsure if your items can be recycled you can check when you are on the recycling page.
There will be large collection boxes and freepost envolopes available from Welfare volunteers at certain events but you don't have to wait, get recycling now and help to raise much needed funds for the NNC's welfare work.