New Members Welcome
Join us in supporting and enjoying this wonderful breed
New members must be proposed and seconded by existing Club members. For more information or in case of difficulty, contact our Membership Secretary, Jacqui Price - her details are on our Contacts page.
Please note that Junior members are warmly welcomed but do not have voting rights.
Annual Membership Subscriptions
Joint - £25.00
Single - £22.00
Junior (under 18) - £10.00
Junior Affiliate - £1.00
Details of the different types of membership can be found on the application form.
What We Offer
NewfLetter
Our acclaimed quarterly A4 format magazine produced in full colour and featuring articles on recent events, health matters, news, photographs and reports on show and working activities ...
more
Puppy Liaison
We have a dedicated Puppy Liaison officer who maintains links with reputable breeders and can advise new and prospective members on obtaining a puppy whilst avoiding the perils and pitfalls ...
more
Membership Discounts
Reduced fees when entering Club shows or working tests.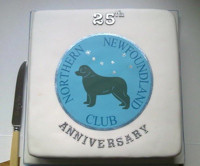 About Us
Primarily serving the Newfoundland community in the north of England, north Wales and Scotland but with members in all parts of the UK and overseas, the Northern Newfoundland Club strives to promote, protect and develop the breed. ...
Read about our early history
Our Activities
Showing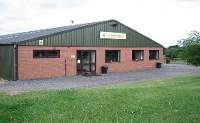 We hold a Championship Show each April at Tomlinson's Show Hall, Markfield near Leicester and an Open Show is held in August at the same venue. We welcome both members and non-members to enter their dogs at these shows.
Details of our shows can be found on our
calendar
page.
Working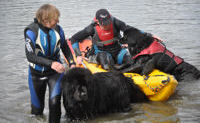 We have a very active Working Section who organise Water and Draught tests through the year at various locations. There is tremendous enthusiasm amongst the membership of the Club to indulge, develop and enjoy the working instincts of this versatile breed. You can find out more about Water tests
here
and more about Draught tests
here
Welfare - Rescue and Re-homing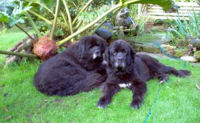 It is an unfortunate fact of life that not all Newfoundlands enjoy a loving and caring home. The Northern Newfoundland Club operates a rescue and re-homing service funded by voluntary donations and the tremendous fund-raising efforts of our members ...
more
Health & Longevity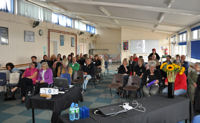 The Northern Newfoundland Club is passionate about improving the overall health in the breed. We organize health seminars, provide detailed information in print and online about health issues and actively support the joint Newfoundland clubs' health database. That database is gradually being expanded and can be viewed
here
Social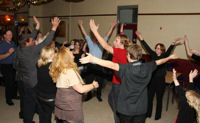 All of the Clubs activities and events are intended to be social occassions too but there are specific times, such as the Club's annual Christmas Dinner Dance, when we leave our beloved newfies at home and get together to relax and enjoy each others company.