Hall of Fame

Darkpeak Aryan Mist "Nina"
Date of Birth: 29.03.1993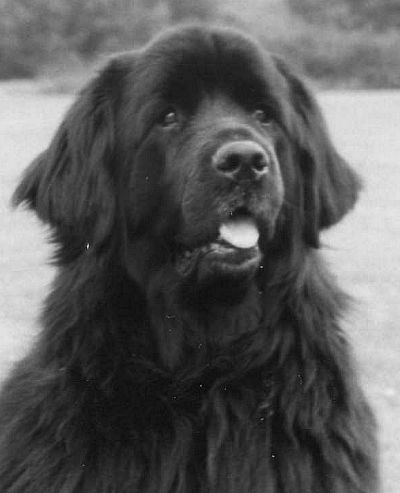 This certificate is presented to Nina for
"Outstanding Achievements, Commitment and Dedication in Water & Draught Work"
whilst a member of
The Northern Newfoundland Club
---

WORKING ACHIEVEMENTS
1994
1 x Section A Water Test
1 x Section B Water Test
1 x Level 1 Draught Test

1995
2 x Section C Water Test

1998
1 x Level 1 Draught Test

2001
1 x Section B Water Test



NINA
Black bitch from the first litter bred by Kirsteen & Alan Farrar born 29 March 1993.

NINA is still the only Newfoundland to have passed an official Club Section C water test in the sea. This was completed on 23 March 1995 at Huttoff Bank Norfolk, when she was 2.5 years old. The handlers were Leanne Pugsley & Lynn Whiting and the video shows Nina getting to the crest of each wave and looking around for the stranger to "rescue". Following this she appeared in Hedd & Dell Richards book "Newfoundlands Today".

Nina was a fantastic water dog - she could find water in the desert. On one occasion while on holiday in the Forest of Dean, she was walking down a footpath to Symonds Yat. Sensing the river ahead she made a dash through the trees and made a 15 foot leap through the air landing in the water with a huge splash. Unfortunately a group of children were having a canoe lesson just a few yards away, but what a tale to tell. Fish from the sky is one thing, but 9 stones of Newfie flying through the air and creating a massive wave, must have been a topic of conversation for weeks afterwards.

Nina died on 30 September 2004 aged 11.5 years.